Jeremy Brehmer
A Bakersfield DUI Lawyer with Experience Backed by Science
About Jeremy Brehmer
A Bakersfield DUI Lawyer with Experience Backed by Science
Jeremy Brehmer is a California trial attorney with a well-rounded science background. He was the lead laboratory analyst for a major agricultural company conducting daily analysis of domestic and international product.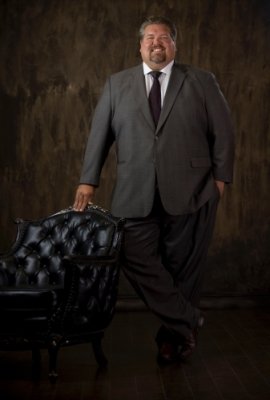 Mr. Brehmer then shifted his focus to medicine with a private nephrology group where he conducted more than five hundred blood draws, venipunctures, and subcutaneous administrations as a state certified hemodialysis technician and phlebotomist before beginning a career in law.
After graduating from law school on an accelerated basis, Mr. Brehmer furthered his science education with coursework in the clinical toxicology masters program at the University of Florida. Attorney Brehmer received specialized training in field sobriety testing, drug recognition examinations, airway gas exchange, breath testing instruments, and metrology. He furthered his education with a specialized course in DNA at the University of Idaho.
Completed the American Chemical Society courses gas and liquid chromatography, mass spectrometry, solid drug dose analysis, *** and with the highest examination score among all California lawyers, earned the distinction of ACS-Chal Forensic Lawyer Scientist.
He is routinely asked to consult with both private and public attorneys throughout the country on issues of breath and blood analysis, pharmacology, pharmacokinetics, and laboratory methods.
Mr. Brehmer is honored to have presented multiple times to the American Academy of Forensic Sciences, the American Chemical Society, state and local Public Defender Associations, state and national defense bar conferences, law schools, and others associated with the forensic and legal community.
In February 2016 Mr. Brehmer was "recognized by the President of the American Academy of Forensic Sciences for his substantial contribution to the Academy" and promoted to Fellow.
In addition to other publications, Mr. Brehmer has authored chapters about forensic science in criminal cases, search and seizure, and discovery in DUI cases in three Aspatore/Thomson Reuters legal books, contributed on a blood alcohol analysis chapters for West publishing, authored and co/authored chapters on Medicolegal Aspects of Marijuana in several state specific law books.
Mr. Brehmer is a year after year Super Lawyers® Rising Star recipient and is recognized as one of Southern California's "Top Attorneys" as published in Los Angeles Magazine.
The Right Attorney for Your Case
Won More Driver's License Hearing than Any Other Attorney in CA

Highly Trained in Drug Recognition Exams

Personalized Approach Towards Every Case

Insightful Attorney with Extensive Science Background

Instructor at Trial Skills University

Co-Authored 5 Books on DUI Related Subjects

Faculty Member at the National College for DUI Defense

Designated a Lawyer-Scientist by the American Chemical Society After Receiving the Highest Score in the State of California
Contact Our Firm
Call (661) 430-0868 or fill out the form to schedule your free consultation.