Bakersfield License Suspension Attorney
Don't Let a DUI Take Away Your Freedom to Drive
If you've been arrested for a DUI, you face having your driver's license suspended. This can come not only from sentencing in the criminal courts, but also as an automatic penalty from the DMV, and the length of the suspension can vary depending on the circumstances of the case. To protect you driving privileges, it is vital to act within the 10 days following your arrest.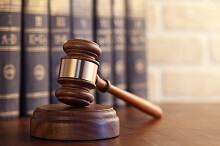 Brehmer Law Corporation can help guide you through the process of challenging your license suspension and represent you at your hearing. Our Bakersfield DUI lawyer has successfully fought against license suspension for countless clients, standing his ground against the toughest of prosecutions. Whether you are charged with a misdemeanor or felony DUI, whether you are a first-time or multiple offender, Mr. Brehmer has the knowledge and experience to craft a solid defense for your case.
Want more information on how our firm can help you? Call us at (661) 430-0868 for a free and confidential case consultation.
Administrative License Suspension (DMV)
You must contact the Department of Driver Safety within 10 days of your arrest to request an APS Hearing or your license will automatically be suspended. By retaining Brehmer Law Corporation, we can act on your behalf to take care of this step while we review the facts of your case and challenge the suspension. If the Department of Driver Safety is not contacted in time, your license will be suspended for a period that can vary depending on your situation. The following are general guidelines of what you might expect.
DUI, 21 Years Old or Older:
First Offense: 4-month suspension
Second Offense (within 10 years): 1-year suspension
Third Offense (within 10 years): 2-year revocation
Refused to Take a Blood or Breath Test:
First Offense: 1-year suspension
Second Offense (within 10 years): 2-year revocation
Third Offense or more (within 10 years): 3-year revocation
Court-Ordered License Suspension
After the DMV license suspension period concludes, the court-ordered license suspension commences. Similar to the DMV suspension, the sentencing hinges upon specific factors such as blood alcohol levels, number of prior offenses, and other various circumstances. Additional penalties, such as fines, alcohol treatment programs, and even jail time may be ordered in addition to license suspension. Brehmer Law Corporation strives to win our clients reduced sentencing and even acquittal.
Misdemeanor License Suspension
First Offense: 30-day (minimum) to 10-month (maximum) license suspension
Second Offense: 1-year suspension if enrolled in an alcohol treatment program (minimum) to 2-year revocation (maximum)
Third Offense: 3-year revocation
Contact Brehmer Law Corporation today at (661) 430-0868. Our DUI attorney in Bakersfield has the skill to fight for you.