Bakersfield Underage DUI Lawyer
Protecting Your Rights, Freedom & Future
The state of California maintains a strict "no tolerance" policy when it comes to drinking and driving while under the legal drinking age of 21. Those under 21 who are found to have been driving with a BAC at or above 0.01% will be arrested for DUI, regardless of whether they are demonstrating any outward signs of impairment.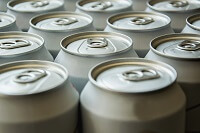 If convicted, the driver's license could be suspended for one year, and the car could be impounded and sold. Rather than risk your future, or that of a loved one, seek out the assistance of a highly skilled Bakersfield underage DUI attorney.
Contact Brehmer Law Corporation today to discuss your options with a Bakersfield DUI lawyer.
Call a Bakersfield DUI Defense Attorney
Our dedicated attorney at Brehmer Law Corporation has been successful in defending drivers facing charges of underage DUI. We have gathered a multitude of resources that help us immensely and give our clients a clear advantage as they proceed through their case.
Should an underage driver stand convicted, that conviction will go on their permanent record and could pose a serious threat to future college, housing, and employment opportunities. Many applications for these things include questions about your criminal record, and this can make things difficult for many years to come.
There is no reason to take chances on your future when you have your whole life ahead of you. Because of the zero-tolerance policy in place in California, you could be facing the loss of your license for a time, and could even lose your vehicle depending on the circumstances. Our Bakersfield underage DUI defense attorney at Brehmer Law Corporation has extensive experience helping clients just like you navigate the legal system and emerge victorious.
Contact our firm today at (661) 430-0868 and let our Bakersfield DUI attorney fight tenaciously to defend any charges you face.