Underage DUI
A Bakersfield DUI Lawyer with Experience Backed by Science
Bakersfield Underage DUI Lawyer
Protecting Your Rights, Freedom & Future
The state of California maintains a strict "no tolerance" policy when it comes to drinking and driving while under the legal drinking age of 21. Those under 21 who are found to have been driving with a BAC at or above 0.01% will be arrested for DUI, regardless of whether they are demonstrating any outward signs of impairment.
What Happens if you Get a DUI Under 21 in California?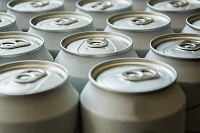 If convicted, the driver's license could be suspended for one year, and the car could be impounded and sold. Rather than risk your future, or that of a loved one, seek out the assistance of a highly skilled Bakersfield underage DUI attorney.
---
Contact Brehmer Law Corporation today to discuss your options with a Bakersfield DUI lawyer.
---
What Are the First Offense DUI Consequences for a Minor in California?
The DUI consequences for a first offense for a minor in California can include the following:
48 hours of jail time
3 years of probation
2 points added to your license
Potential job loss
Auto insurance rates increasing or the policy can even be canceled
What Happens When You Get a DUI at 19?
If you get a DUI at 19, you are still liable for all the same criminal penalties as an adult. You are likely to face additional penalties as well, and a DUI conviction can affect both your acceptance to college and your future career. Normally, to be guilty of a DUI in California your blood alcohol content (BAC) must be at least 0.08%. Instead as a minor, if you have any alcohol in your system at all, you will face charges. This is California's "Zero Tolerance" law. California has set a variety of thresholds for underage drunk drivers, with penalties that get worse depending on your BAC. The complete list of these violations includes:
BAC of 0.01% or greater. This is the "zero tolerance" policy at work. If found guilty, you will lose your license for one year. This charge does not count as a criminal DUI charge, however, and you will not face jail time or have a DUI on your record.
BAC of 0.08% or greater. This is the same DUI law that applies to adults, and an underage drinker can face the full range of criminal charges. This includes thousands of dollars of fines and court fees, up to six months in jail or juvenile custody, a three to nine month DUI course, suspension of your driver's license, and years of probation.
Call a Bakersfield DUI Defense Attorney
Our dedicated attorney at Brehmer Law Corporation has been successful in defending drivers facing charges of underage DUI. We have gathered a multitude of resources that help us immensely and give our clients a clear advantage as they proceed through their case.
Should an underage driver stand convicted, that conviction will go on their permanent record and could pose a serious threat to future college, housing, and employment opportunities. Many applications for these things include questions about your criminal record, and this can make things difficult for many years to come.
There is no reason to take chances on your future when you have your whole life ahead of you. Because of the zero-tolerance policy in place in California, you could be facing the loss of your license for a time, and could even lose your vehicle depending on the circumstances. Our Bakersfield underage DUI defense attorney at Brehmer Law Corporation has extensive experience helping clients just like you navigate the legal system and emerge victorious.
---
Contact our firm today at (661) 430-0868 and let our Bakersfield DUI attorney fight tenaciously to defend any charges you face.
---
The Right Attorney for Your Case
Won More Driver's License Hearing than Any Other Attorney in CA

Highly Trained in Drug Recognition Exams

Personalized Approach Towards Every Case

Insightful Attorney with Extensive Science Background

Instructor at Trial Skills University

Co-Authored 5 Books on DUI Related Subjects

Faculty Member at the National College for DUI Defense

Designated a Lawyer-Scientist by the American Chemical Society After Receiving the Highest Score in the State of California
Contact Our Firm
Call (661) 430-0868 or fill out the form to schedule your free consultation.