Why Hire Brehmer Law Corporation
Aggressive DUI Representation Founded on Scientific Study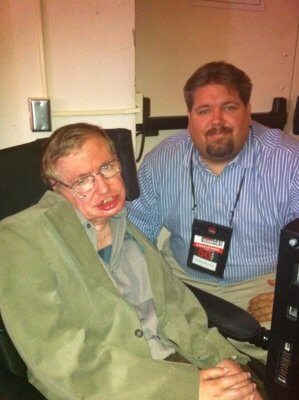 DUI charges can have a major impact on your life – that's why it's important to secure an aggressive defense on your behalf. While many firms will tout their years of experience to potential clients, it takes more than that to win a case. At Brehmer Law Corporation, we proudly distinguish ourselves from other firms with a background firmly rooted in scientific research and hands-on laboratory work.
What can a lawyer with a background in science do for me?
Proving blood alcohol content and other factors in a DUI case relies largely on scientific processes. From breath tests to blood tests, your guilt or innocence will hinge on a number of procedures that the average attorney has only a small understanding of. Fortunately for you, Attorney Brehmer is not your average attorney.
Take a look at some of the experience that has shaped our approach to DUI cases:
Jeremy Brehmer served as the lead laboratory analyst for a major agricultural company and analyzed various products daily.
He also worked for a nephrology group as a state-certified hemodialysis technician and phlebotomist, conducting more than 500 blood draws, venipunctures, and subcutaneous administrations.
This experience has led to great success for Brehmer Law Corporation and for people like you. Attorney Brehmer understands the fine details of your case and can capably challenge the charges you face using a sophisticated knowledge of the science behind your charges. In fact, he has won more driver's license hearings in the past two years than any other attorney in California. He has also conducted more national presentations on DUI defense than any other attorney in Kern County.
Reasons to Choose Our Firm
Not only is Attorney Brehmer able to secure positive results for many of his clients, he is also regarded as an authority in the field, and regularly called upon to speak at conferences and events.
He is the only Kern County defense attorney who is trained in drug recognition examinations.
He serves as the Committee Chair on the Board of Directors for DUIDLA – Justice Foundation.
He is an Instructor at Trial Skills University.
He has presented at the American Academy of Forensic Science National Conference for 4 years.
He has co-authored 6 books on DUI-related subjects.
He was designated a Lawyer-Scientist by the American Chemical Society after receiving the highest student score in the state of California.
With Attorney Brehmer on your side, you benefit from years of study and a passion for detail. Attorney Brehmer takes an extremely personal approach to your case. He gives 100% to everything he does, and your case will be no different. You won't be passed off to staff or treated as a number; instead, you will receive representation that is tailored to your situation and fights for the best possible outcome.
---
Trust a top-rated attorney with the details of your case. Call our firm at (661) 430-0868 today to learn more about your legal options!
---

Ready to Crack the Science Behind Your DUI Case
The Right Attorney for Your Case
Won More Driver's License Hearing than Any Other Attorney in CA

Highly Trained in Drug Recognition Exams

Personalized Approach Towards Every Case

Insightful Attorney with Extensive Science Background

Instructor at Trial Skills University

Co-Authored 5 Books on DUI Related Subjects

Faculty Member at the National College for DUI Defense

Designated a Lawyer-Scientist by the American Chemical Society After Receiving the Highest Score in the State of California
Contact Our Firm
Call (661) 430-0868 or fill out the form to schedule your free consultation.